EDI Stack Inlet Requirements
| | |
| --- | --- |
| Capacity | 300lph-50000lph |
| Control type | Micro controller/PLC ( touch screen option) |
| Recovery rate | ≥90% |
| Total exchange anions (mg/L,as CaCO3) | ≤35 |
| Total hardness (mg/L,as CaCO3) | ≤1 |
| TOC(mg/L) | ≤0.5 |
| Residual chlorine(mg/L) | ≤0.02 |
| Oxidizing agent | 0 |
| Silicon dioxide(mg/L) | ≤0.5 |
| SDI15 | <1 |
| PH | 7-9 |
| TMP(℃) | 5-35 |
| Variable valency metal(mg/L) | Fe≤0.01 Mn≤0.01 |
| Pressure(bar) | ≤4 |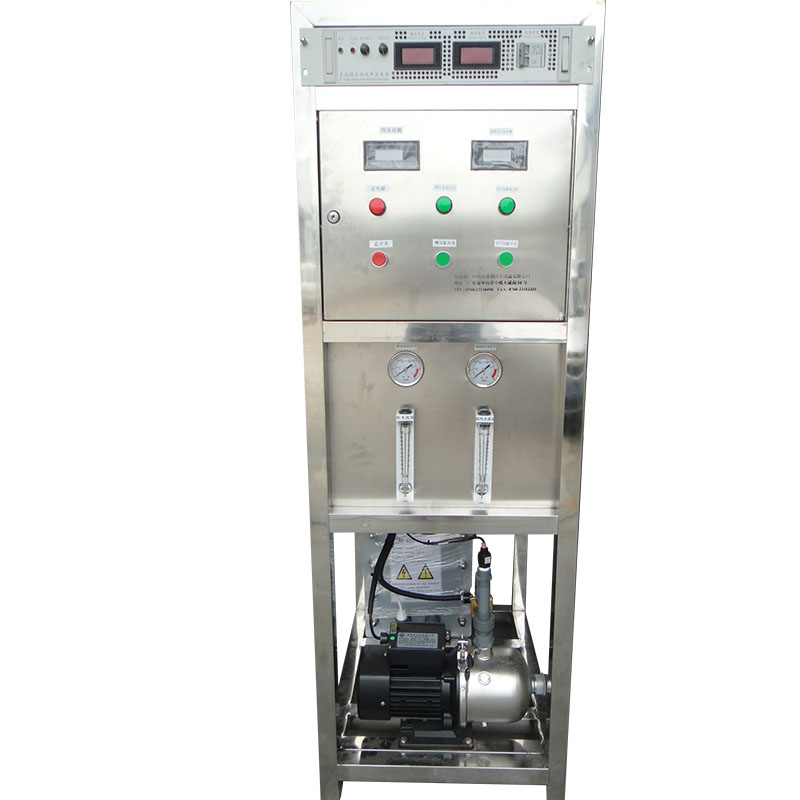 EDI,CEDI(Electro-deionization) is a process that uses ion exchange resins to absorb ions from a dilute water stream and then transports the absorbed ions through ion-exchange membranes into a concentrate water stream under the influence of an applied electro field. In the process,ion exchange resins do not need to be regenerated via acid or alkali. This new technology could replace traditional Electrode ionization (DI) equipment, produces ultrapure water whose resistance can reach 18 MΩ·cm Based on your raw water quality and produced water requirements ,it can all be fully customized and designed by our professional engineers to meet your business requirements.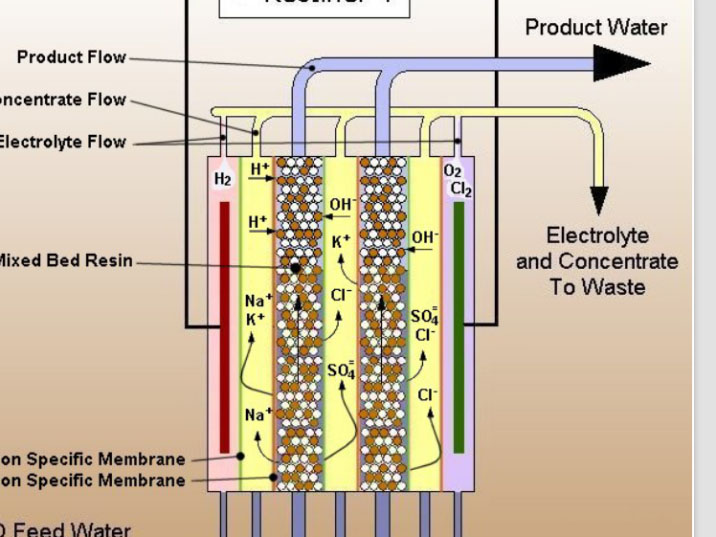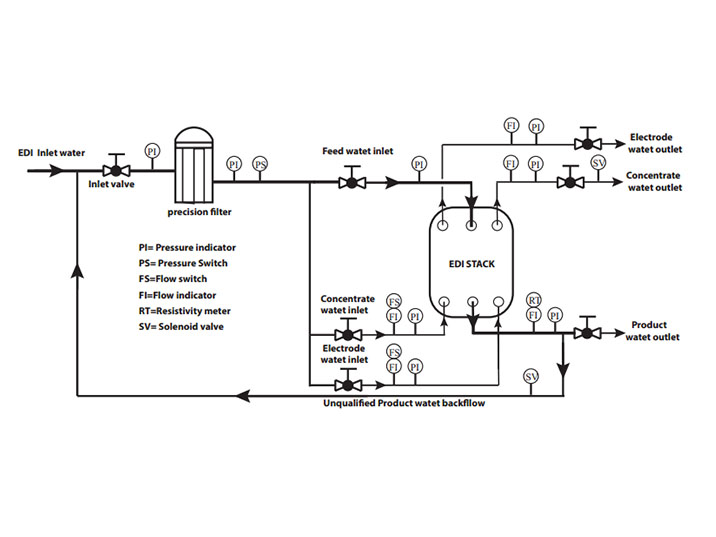 Typical Applications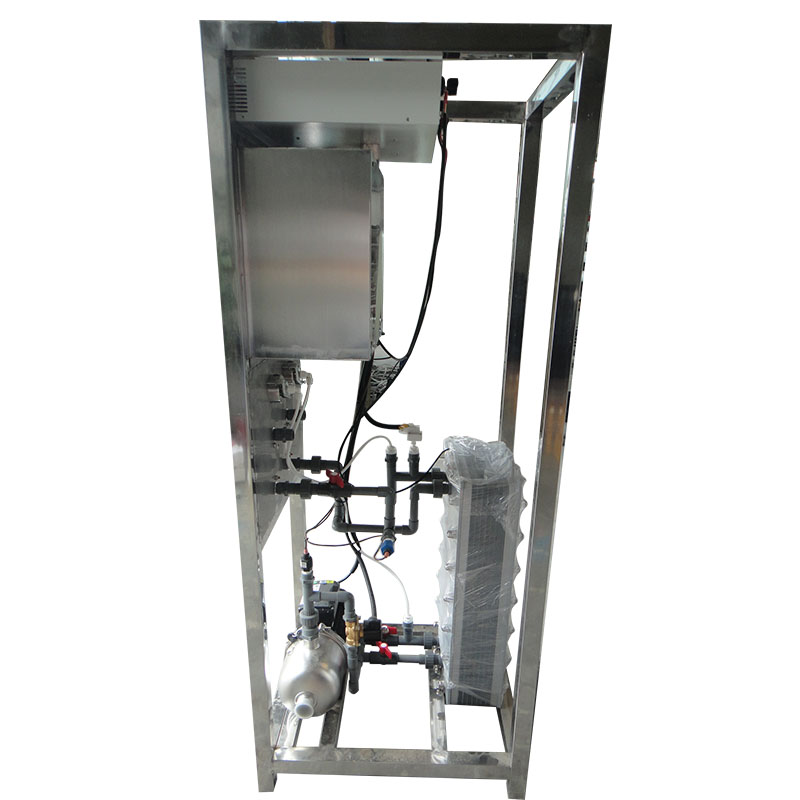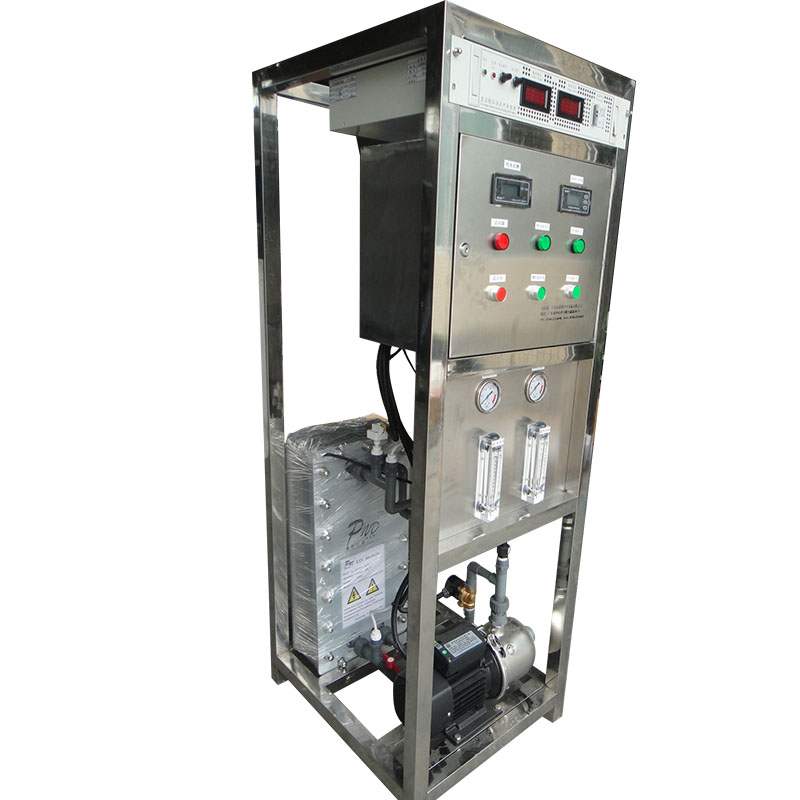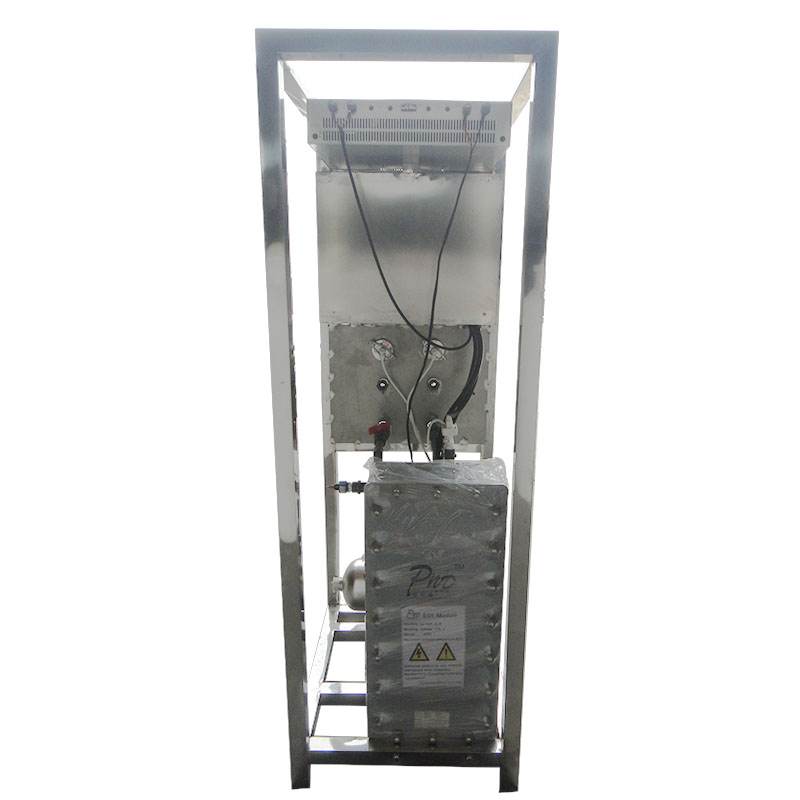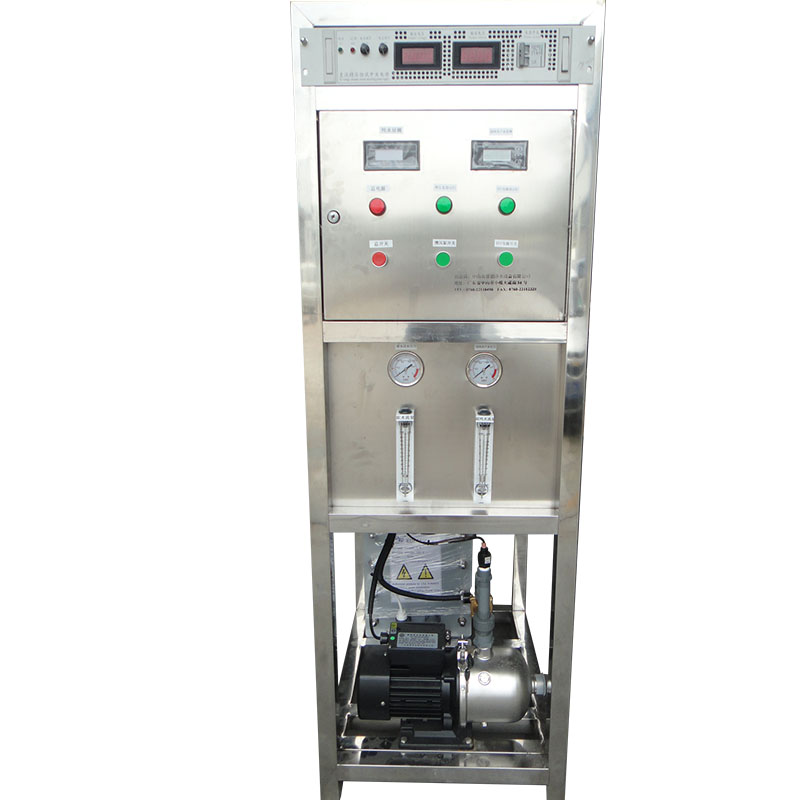 A mixed bed ion exchange unit has to be regenerated by using acid and alkali, but an EDI system does not need to be involved in such a process. This is the fundamental advantage of EDI technology over the conventional ion exchange technology. Furthermore, this advantage can be expressed into other aspects as listed below. 1.EDI process does not consume regeneration chemicals. 2.EDI process does not create waste water and is much more environmental-friendly. 
 3.EDI systems do not require shutdown for regeneration. 
 4.EDI systems are smaller than mix bed ion exchange units. 
 5.EDI process provides water with consistent quality. 
 6.Operating expenses are lower than that of ion exchange units.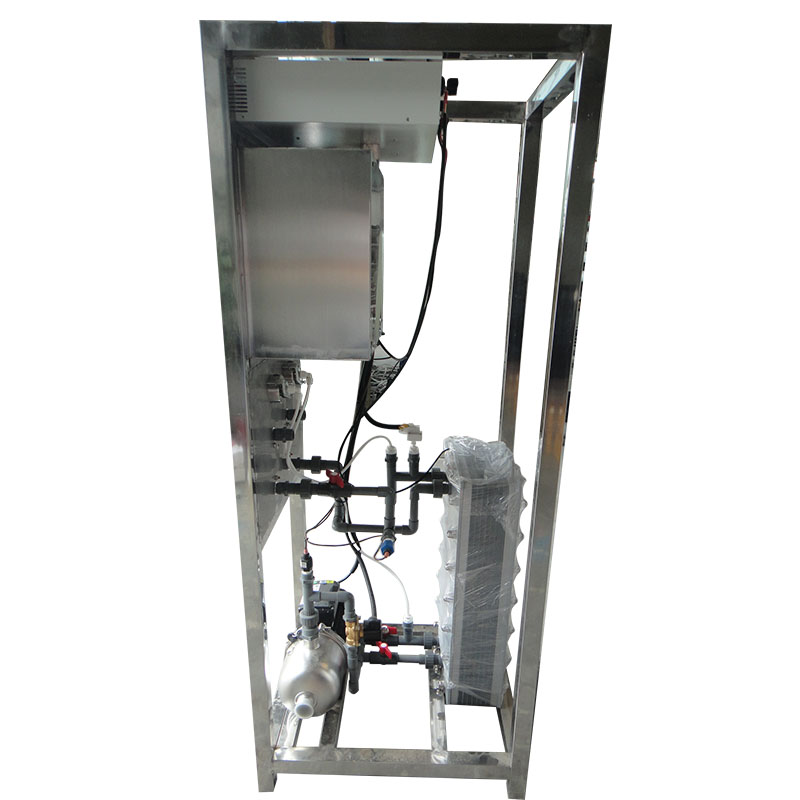 Pharmaceutical and bio-medical industries 
 Steam Generation / Boiler Feed /Microelectronics / Semiconductor /makeup use water Surface finishing /Chemical manufacturing
Desalination equipment is a special water treatment equipment that removes salt, various impurities and salt in water and is widely used in various industrial industries. EDI ultra-pure water technology has advanced technology, simple operation, and no pollution. It is a clean production technology and has been widely used in the fields of microelectronics, power industry, pharmaceutical industry, chemical industry and laboratory.