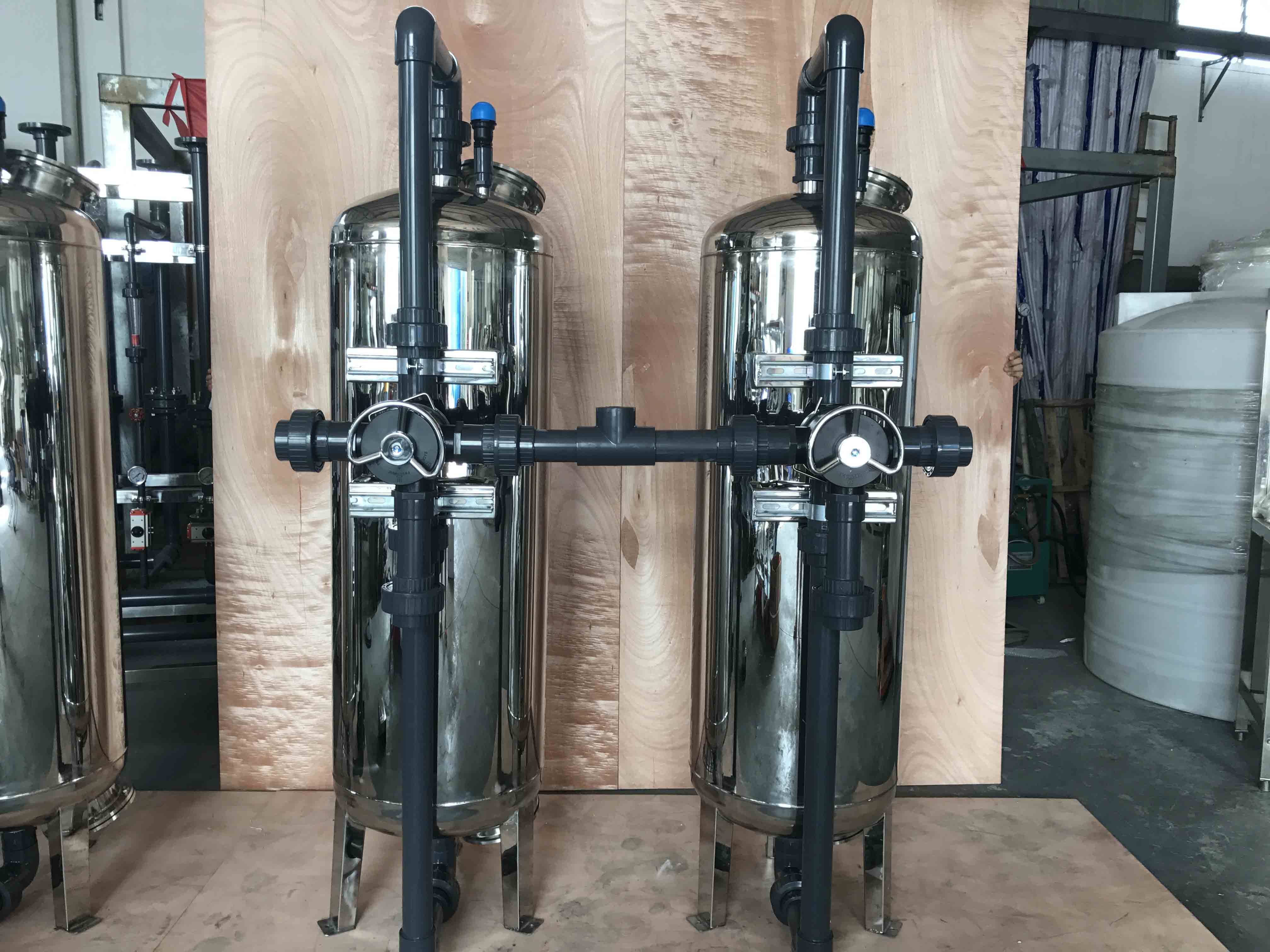 Pressure filter as an important complement to the water treatment plants, it is designed to improve the water quality, especially to guarantee the RO and UF membrane's service life and finally protect the whole water treatment equipment. The common filter materials are quartz sand filter, activated carbon filter.
1.Sand filter is mainly used to remove the water suspended particles, organic matter, microorganisms, colloidal particles,some heavy metal ions. It will reduce the turbidity of raw water.For example:while the raw water is less than 20 degrees,the turbidity of water will reach 3 degrees.

2.Activated Carbon filter is mainly used to absorb odor, organic matter, colloid,residual chlorine in the water.
Application
Food,
Dairy,
Juice beverage,
Medicine,
Chemical and biological engineering, etc.
The same effect as the pretreatment of FRP tanks. First, pretreatment before reverse osmosis equipment to remove impurities and suspended solids; remove residual chlorine and odor; second; can be used alone in household filtration, remove impurities, suspended solids; Residual chlorine, smell; third, usually school, factory, etc.
PACKING
Wooden Packing