Introduction
Automatic control Runxin valve uses hermetic head faces with high degree pottery and corrosion resistance for opening and closing, no water pass the valve of single tank type in regeneration. LED dynamic screen display LED, it is convenient for you to control the working process, the stripe on dynamic screen flash, it indicates the control valve is in working; otherwise, it is in regeneration cycle. Moreover, buttons are locked when no operation within 1 minute, so that saving your electricity and extending lifespan of machine. Automatic control Runxin valve is widely used in Residential water treatment system, Swimming pool filtration equipment, active carbon filter, softener or sand filter in RO pretreatment filtration system.
Characteristics
| | |
| --- | --- |
| Product description | Multi-functional Flow Control Valve (Automatic Softener Valve) |
| Model Number | F65B |
| Control Type | Automatic |
| Inlet/Outlet: | 3/4" male |
| Drain | 1/2" male |
| Base | 2.5" -8NPSM |
| Tank Diameter Range | 6" ~ 12" |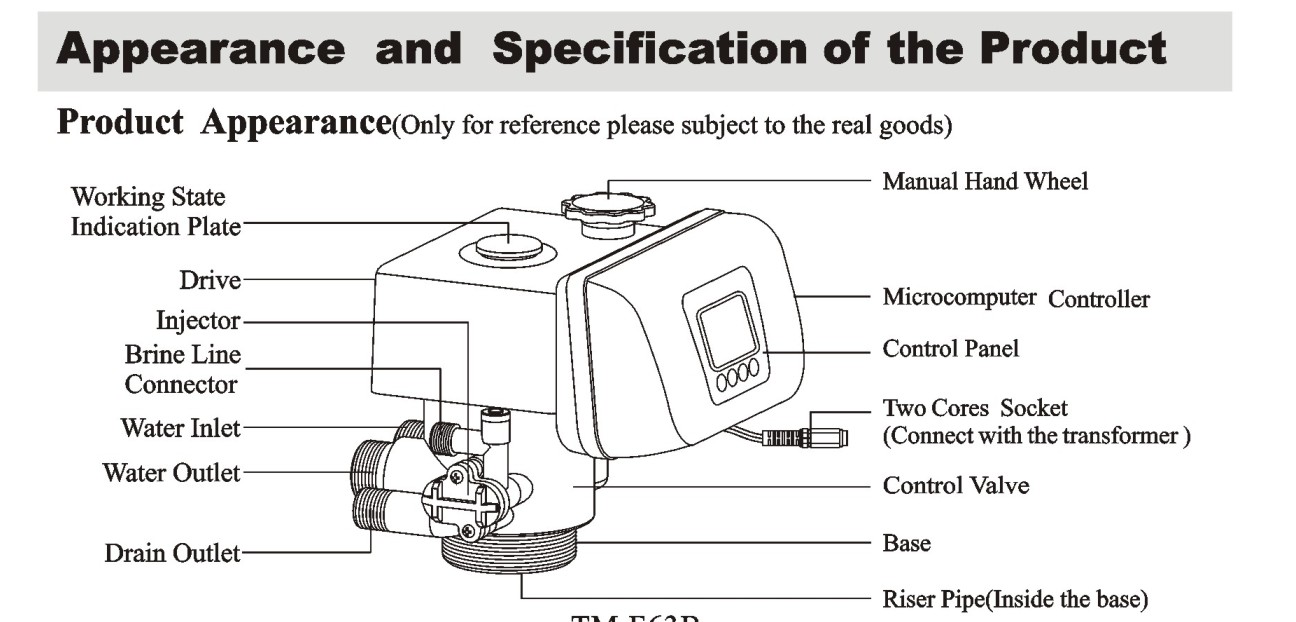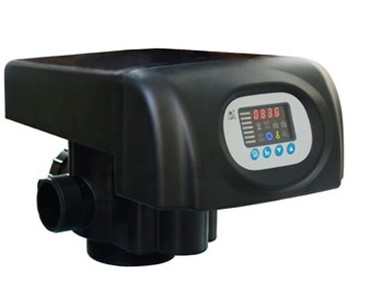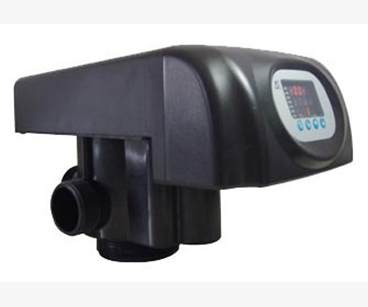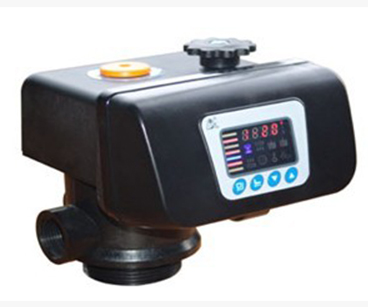 More types
Manual types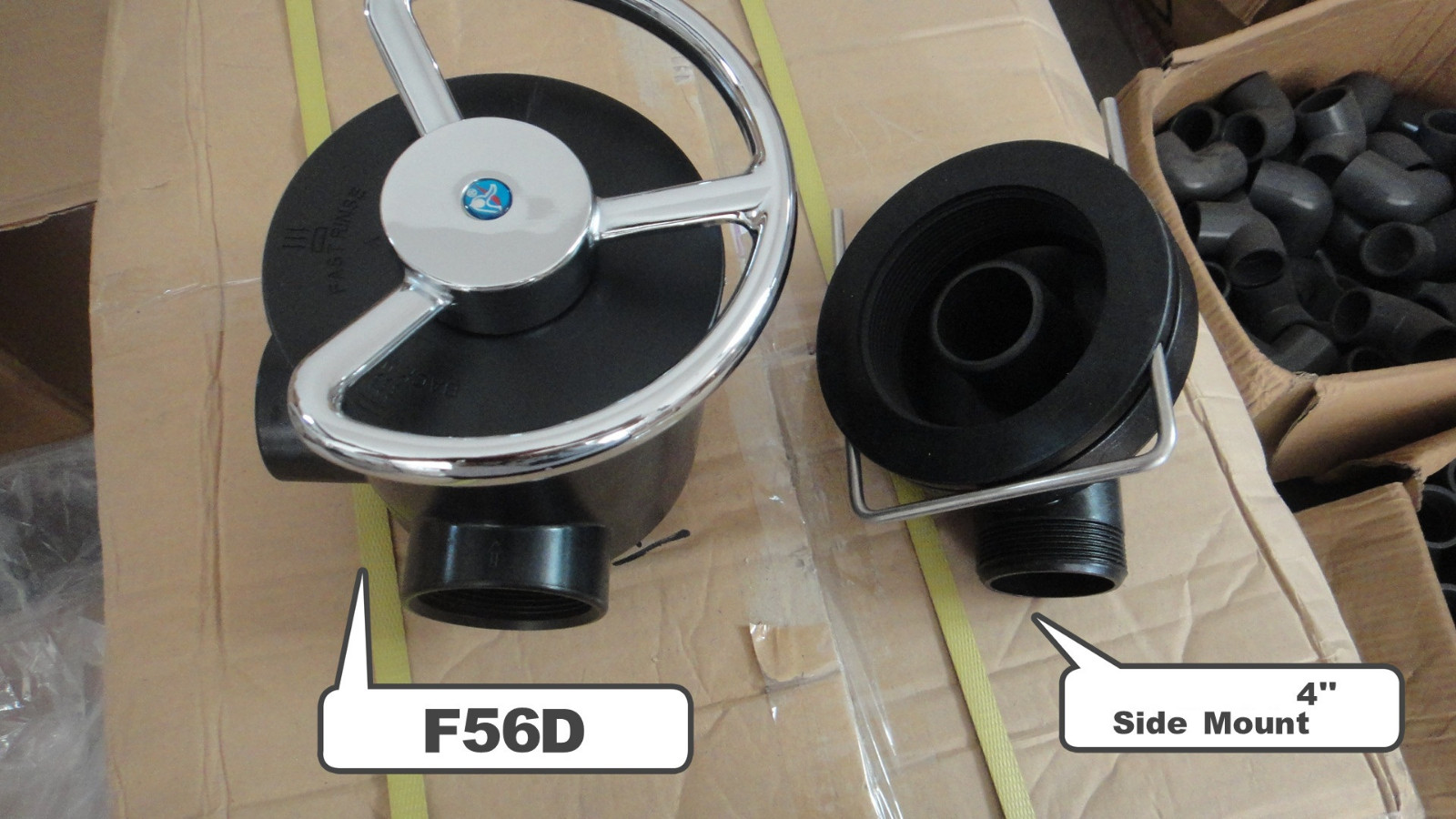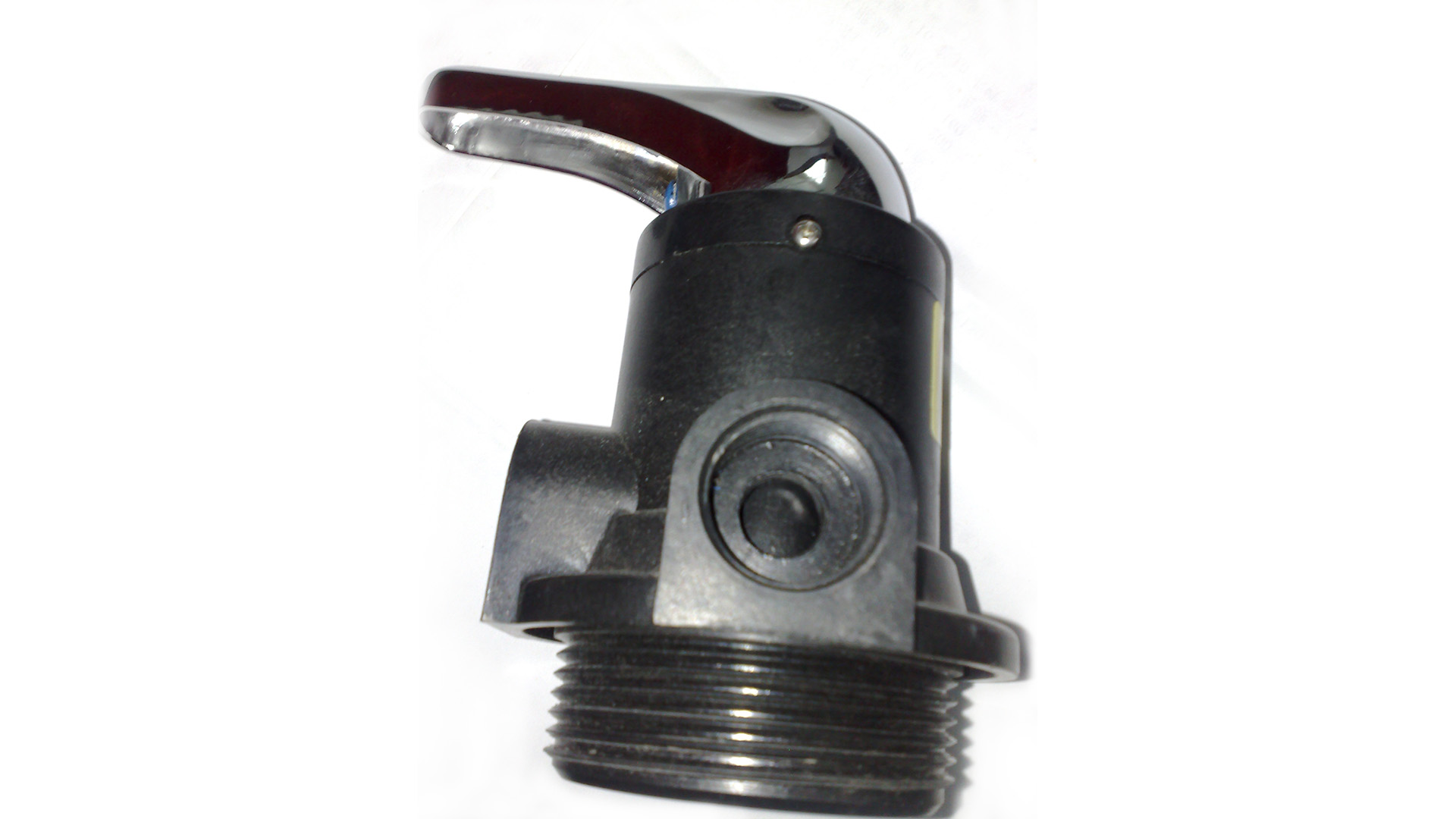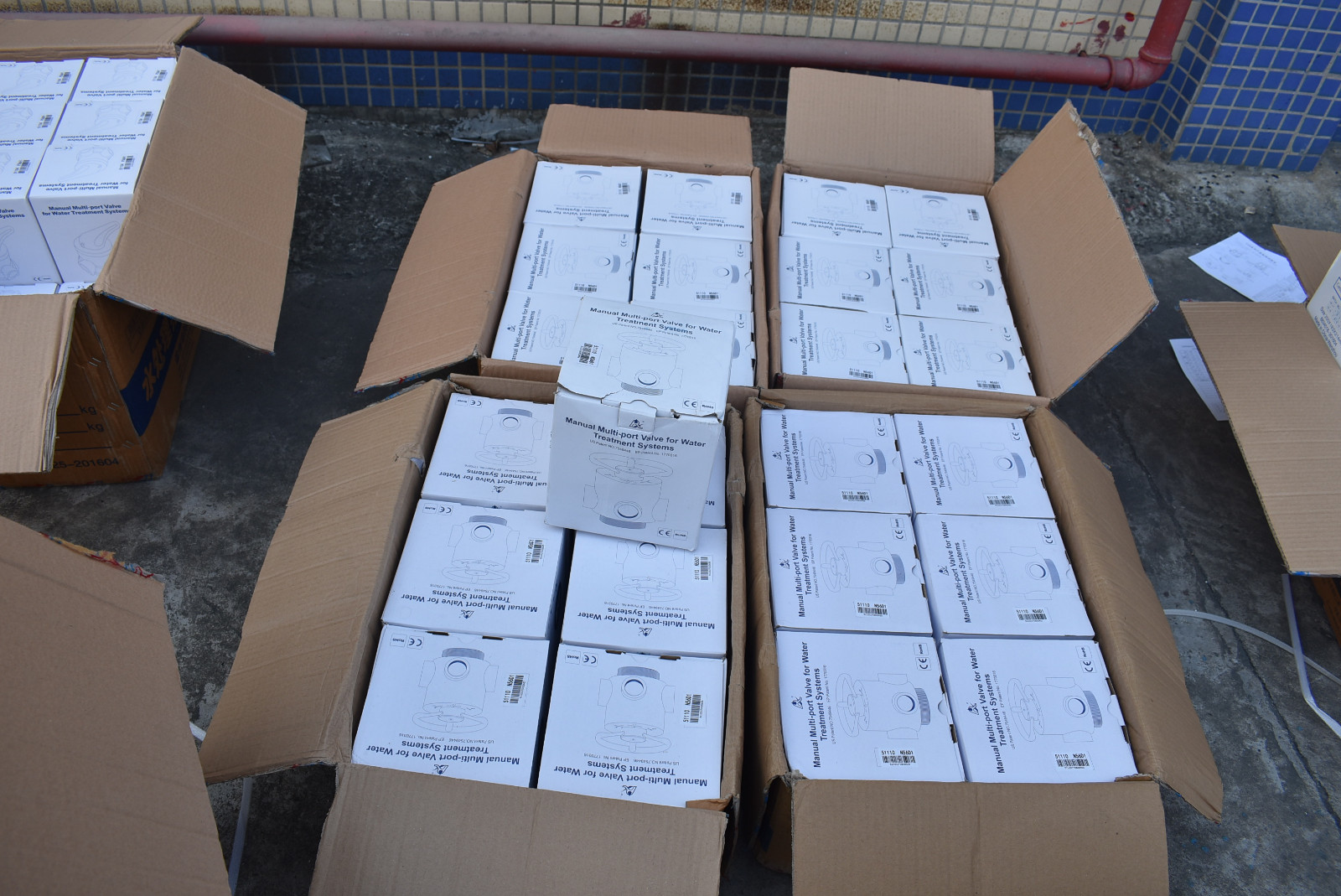 1. Residential Softener  System
2. Boiler Softening Water System
3. RO Pre-treatment Softening System etc
Control valves are used in the pretreatment of water treatment FRP tanks to monitor machine operating conditions and working hours and are an essential part of pretreatment. It is applied in softening, filtration of water treatment systems, residential filtration system, boiler softening water system, RO pre-treatment softening system, swimming pool filtration equipment, active carbon or sand filter in RO pretreatment filtration system.