Introduction
This product is a small capacity 500LPH reverse osmosis plant. The reverse osmosis plant is equipped with a pretreatment system (sand filter, carbon filter, softening, RO membrane and dosing system), which can process raw water of various water quality. The PPM of raw water can be below 2000ppm, the water source for reverse osmosis plant is underground water, tap water, well water, deep water, borehole water. This reverse osmosis plant can be used in places where pure water is needed, such as laboratories, food factories, electroplating factories, pharmaceutical factories, electronics factories, paper mills, Water factories. This RO machine can effectively remove bacteria, viruses, microorganisms, granules, heavy metals, etc. Moreover, this reverse osmosis plant also adds a dosing system to further remove a large amount of scale inhibition in the water.
This reverse osmosis plant is cheaper than other RO water treatment equipment. The difference with other equipment is that the pretreatment system of this machine is equipped with a manual valve. Automatic valve means that the filter can be automatically rinsed and back washed according to the running time and the water flow rate. For example, you can set automatically rinsing and back washing after how long running and how much water capacity, so as not to forget to rinse and back wash. The manual valve of this machine is Runxin brand, there are three stations for running, rinsing and back washing. It needs manual operation, the device can be operated with pressure during operation, and the handle can be rotated 180 degree and the station can be easily switched. There is no need to close the inlet valve or power off. There are three indicators on the manual valve, filter, rinse, back Wash, just need to gently turn the handle to the state you want to run. It has the same effect as the automatic valve. If the water quality is deteriorated, the filter material can be easily cleaned at any time by manual valves' machine. Moreover, manual valves' machine are cheaper than automatic valves' machine, and have good sealing performance and long service life.
Einfach has always provided the best price to consumers with the best ability to ensure safe and stable water quality. If you have any questions about this product, please feel free to contact us.
Advantage
Flow Chart
Raw water pump --Manual sand filter--Manual activated carbon filter--Manual softener--Precision filter--High pressure pump-- RO system-- Dosing system

Function
| | |
| --- | --- |
| Item  | Function |
| Raw water pump | Provide the pressure to quartz sand filter/active carbon filter |
| Manual sand filter | Get rid of turbidity, suspended matter, organic matter, colloid, ect. |
| Manual activated carbon filter | Remove the color, free chloride, organic matter, harmful matter, ect. |
| Manual softener | Exchange "ions" of calcium and magnesium with the most common and easiest method. |
| Precision filter | Prevent large particles, bacteria, viruses into RO membrane, accuracy is 5um |
| High pressure pump | Provide the high pressure to RO membrane |
| RO system | Main part of the plant. The RO membrane's desalting rate can reach 99%, removing over 99% ions |
| Dosing system | Prevent scaling |
Description
 

Capacity

 

500L/H

Voltage

220V/50Hz

Recovery 

45%-50%

Desalination

96%-99%

Control Type

Mini controller

Membrane Qty

2pcs

Temp of raw water

1-45℃

Feed Water Pressure

1-5 bar

Raw water TDS

0-1000ppm

Application raw water

Tap water, city water, ground water,well water

Raw water pump

CNP, Shimge

RO Membran

DOW, Vontron
 

Item name

 

Material

Raw water pump

SS304

The pipe of raw water pump

PVC

FRP Tank

FRP 

Up and down water distributor

ABS

Pressure gauge

assembly

Control valve

Engineering plastics

Brine Tank

PE

HP PUMP

SS304

RO Membrane

Aromatic  poly-amide

Pure Flow meter

Plexiglas Panel

Waste Flow meter 

Plexiglas Panel

Conductivity meter

engineering plastics

Pressure switch

brass

Inlet valve

brass

Flush valve

brass

Regulating valve

brass

Electronic control system

air switch.electric relay.contractor.switch.LED

Control box 

SS304 /Mild Steel 

Frame 

SUS304

Pipeline

UPVC 3/4''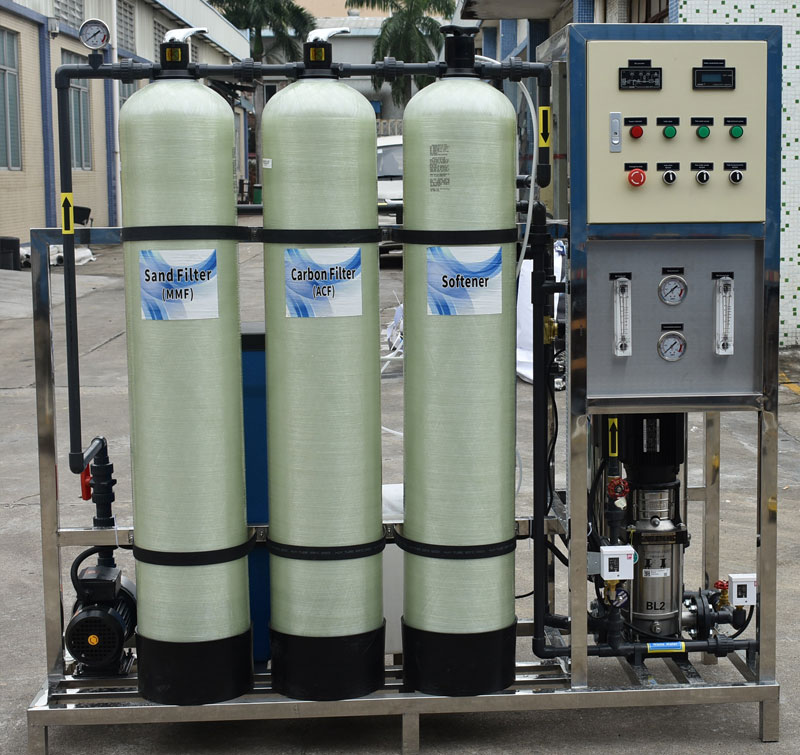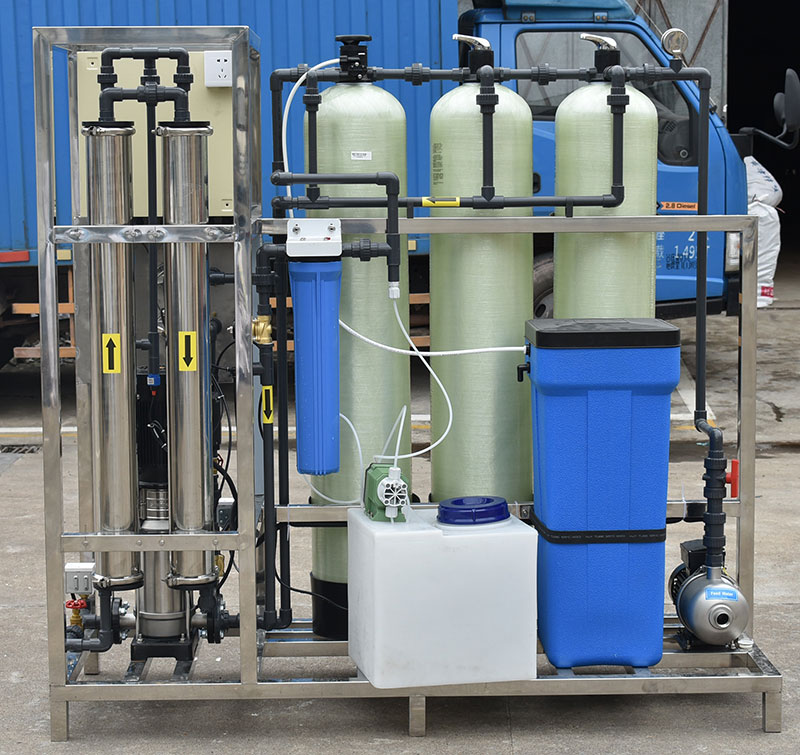 Accessories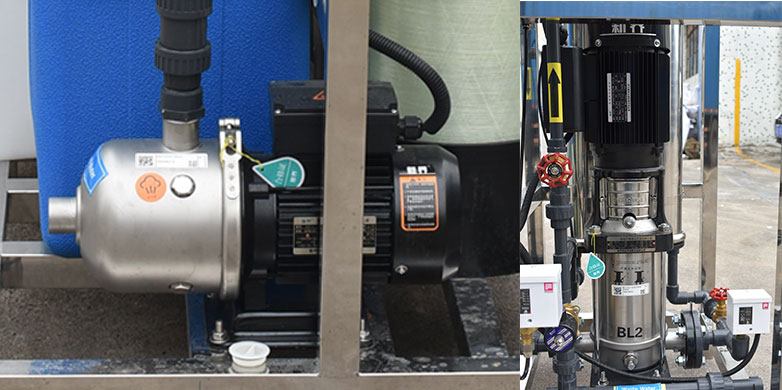 1.CNP raw pump and high pressure pump, stainless steel good quality and long lasting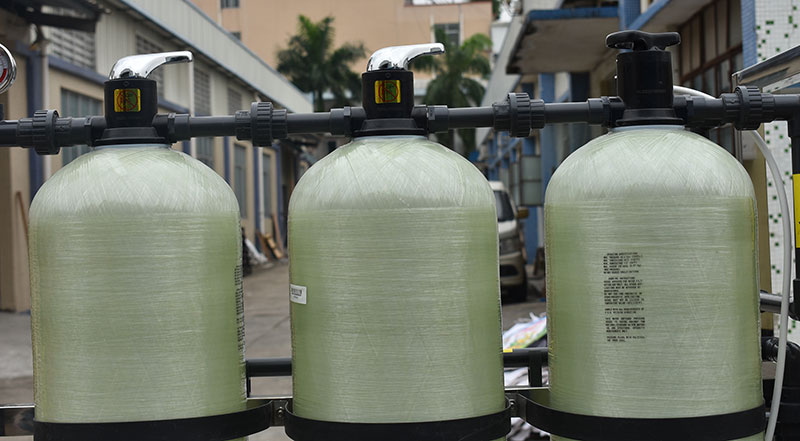 2.Manual valves, easy to control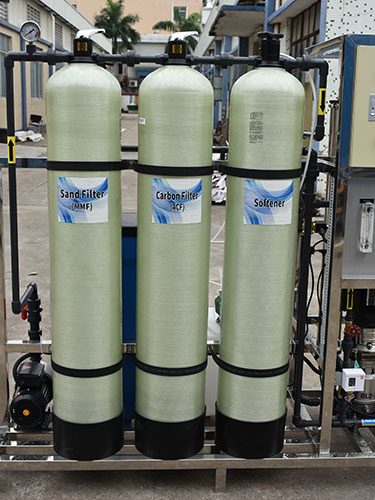 3.Sand filter+Activated carbon filter+Water softener:removal out all types of contaminants and odor off the water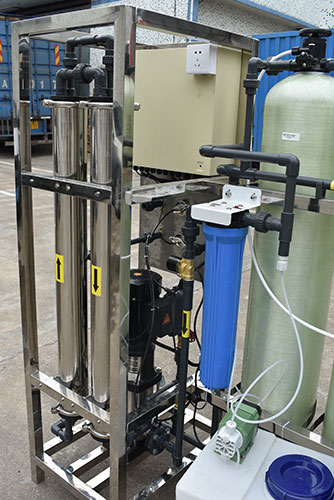 4.Good brand Vontron Membrane with high quality SS membrane housing can keep lasting 2-3 years,remove 90 to 99.99% of the dissolved impurities that reside in your water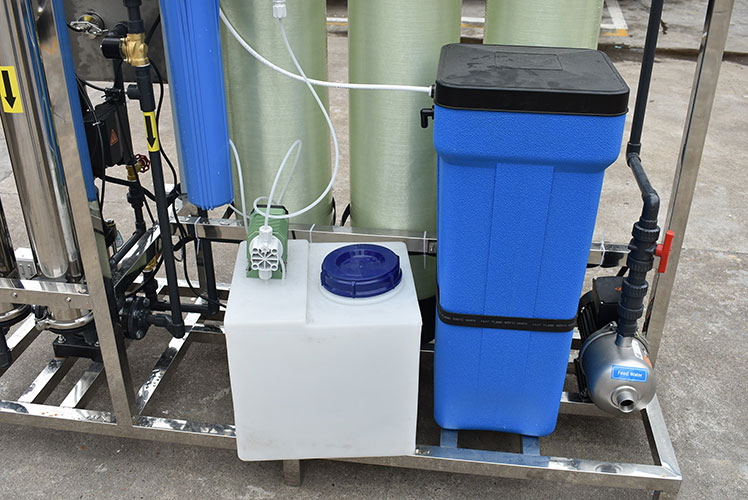 5.Dosing system:25L inhibitor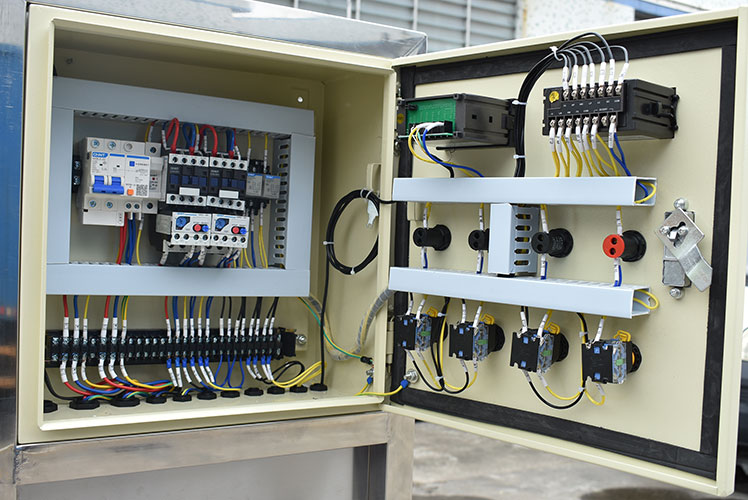 6.Schneider Electronic control system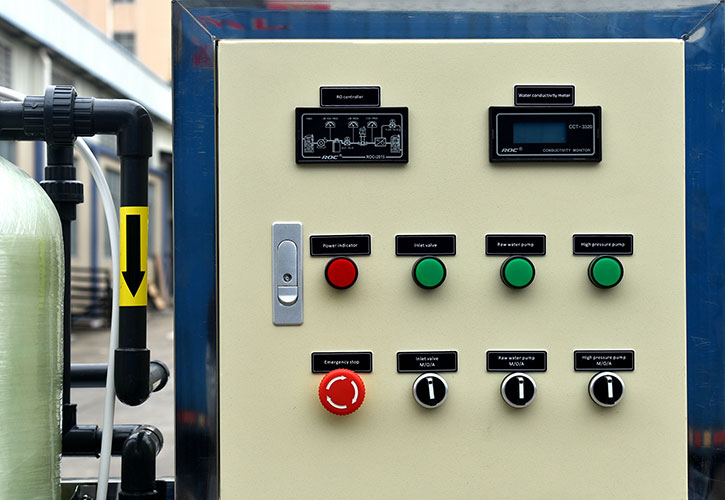 7.Mini Controller with TDS screen
Consumable list and replace time
| | | | |
| --- | --- | --- | --- |
| S/N | Name | Material | Service life |
| 1 | Manual sand filter | Quartz sand | 2-3years |
| 2 | Manual activated carbon filter | Activated carbon | 1year |
| 3 | Manual softener | resin | 1year |
| 4 | Precision filter | PP,CTO | 3-6 months |
| 5 | RO membrane | Vontron/Dow/CSM etc; | 2-3 years |
APPLICATION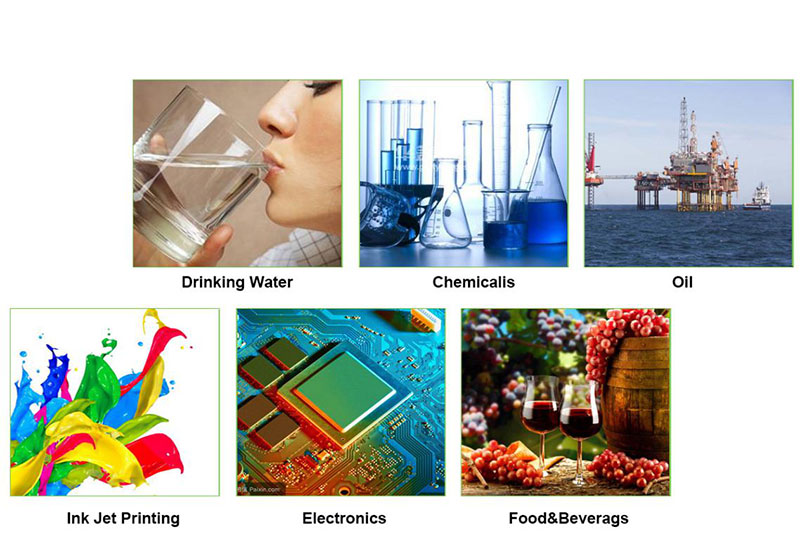 1. Food and beverage industry: filter for mineral water, wines and fruit juice, bottled drinking water
2. Medicine industry: filter for drug liquid
3. Chemical industry: filter for organic solvent
4. Petroleum industry: filter for oil-field flooding